OK, I took this quiz. It's supposed to tell you what you love about making love. I'm not sure if this is quite on the mark or not, but here's what the quiz said about me:
Take the quiz:
"What do you love about making love?"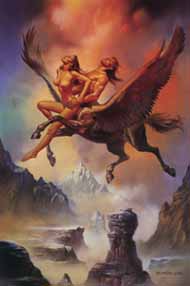 Thrill
You're in it for the thrill, the excitement, the adrenaline rush, you do it anywhere and everywhere. You love the danger of getting caught.... but be carefull..... you might scar some children for life!
I didn't realize I was so daring. Look out world! And those of you not involved in the fun better close your eyes. Who knows what you might see!

Sex